Publication: Kampen om de danske slaver
Publication of anthology in Danish: Kampen om de danske slaver: Aktuelle perspektiver på kolonihistorien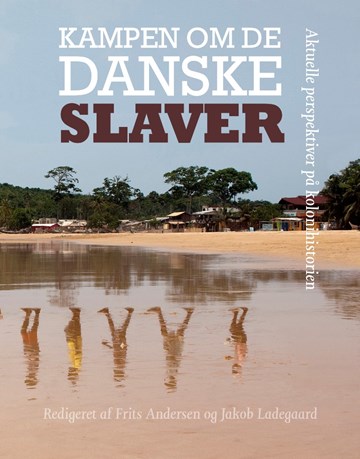 Frits Andersen and Jakob Ladegaard has just published an anthology on the Danish discussions surrounding the colonial heritage and the Danish history as a slave trading nation with the title Kampen om de danske slaver: Aktuelle perspektiver på kolonihistorien
The volume contains 12 contributions with Danish and international perspectives on this heritage and the contemporary repercussions of it.
Description in Danish:
Dansk slaverihistorie er ikke slut. Selvom det er 100 år siden, at Danmark solgte De Vestindiske Øer til USA, spøger slaveriet stadig. Arven fra kolonitiden er både velkendt og ukendt, fortrængt og forklaret, og det stiller krav til os om både viden og engagement.
Kampen om de danske slaver
diskuterer den rolle, slaverihistorien spiller og bør spille i dag. Bogens forfattere udfordrer vanefortællingerne i den aktuelle, offentlige debat ved at følge sporene efter dansk slaveri i efterkommeres historier, arkiver og ruiner, sorte lakridser, kunst og litteratur. Med vidt forskellige synsvinkler og tolkninger bidrager de til den fortsatte diskussion om slaveriets plads i vores fælles historie, der hverken er sort eller hvid.